Pastor Randy Sabella
Pastor Randy Sabella has been the Senior Pastor of Hope Assembly of God since 1999. He is a graduate of Valley Forge Christian College with a Bachelor of Science in Pastoral Ministry. Pastor Sabella has been married to his wife, Dorey, since 1993 and they have two children, Joseph and Lindsey. To contact Pastor Sabella - Revsabella@gmail.com.

Pastor Ric Hohm
Pastor Ric Hohm serves as Hope Assembly of God's Administrative Pastor. In the past, he has worked in both church and corporate settings using his God given administrative skills. Pastor Ric oversees all hospitality ministries, trains volunteers, helps with budgeting, strategic planning as well as teaching, preaching and visitation ministry. He has been married to his wife, Virginia (Ginny) since 1973. They have two children and seven grandchildren. Contact Pastor Ric at magpastorric@gmail.com.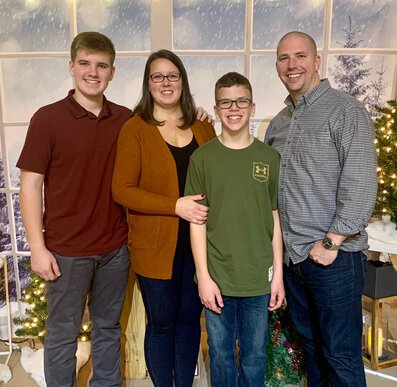 Pastor Joe Donofrio
Pastor Joe Donofrio came to Hope Assembly of God as the campus pastor of the Upper Deerfield campus. When that campus closed and merged with the Malaga campus, Pastor Joe became the Family Life Pastor at Hope Assembly. Pastor Joe has been married to his wife, Valarie since 2004. They have two boys, Joseph and Joshua. Contact Pastor Joe at pastordonofrio@gmail.com.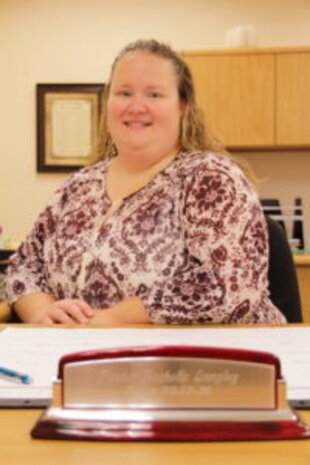 Pastor Rochelle Langley
Pastor Rochelle Langley (Pastor Roe) is the Youth Pastor at Hope Assembly of God. She oversees all youth ministries. Pastor Roe has grown up in South Jersey and was raised in the church. She is a graduate of Texas Master's Commission and South Eastern University and is a licensed minister of the Assemblies of God. Pastor Roe has a passion for youth and has a desire to see them grow closer in their relationship with God. Contact Pastor Roe at Hopepastorroe@gmail.com.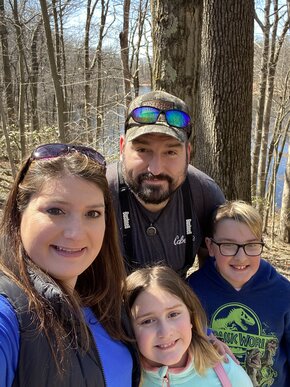 Justin & Kelly Kenyon
Justin and Kelly Kenyon are the Children's Ministry Leaders at Hope Assembly of God. They oversee all children's ministry. Justin and Kelly have been married since 2009 and have two children, Micah and Makayla. Having grown up and ministered in church their whole lives, Justin and Kelly have a wealth of experience in many aspects of the church environment. Justin graduated from Valley Forge Christian College and Kelly currently works as the administrative assistant at Hope Assembly of God. Contact Justin or Kelly at hopekkenyon@gmail.com.

Mary Jane McMeekin
Mary Jane is the financial secretary at Hope Assembly of God. Mary Jane graduated from Middlesex County College with an Associate Degree in accounting. She is also a notary public registered with the State of New Jersey. Mary Jane has held years of bookkeeping and accounting jobs for various auto dealerships and an advertising company. As an office manager, she has set up accounting procedures for business start ups, as well as implementing bookkeeping computer programs.She believes in volunteering in church, school and civic organizations. This included the U.S. Coast Guard Auxiliary, where she was a finance office for both Flotilla and Division levels.Mary Jane was married to her husband, Bill, for 32 years before he passed away in 2018. Mary Jane has one son and three grandchildren.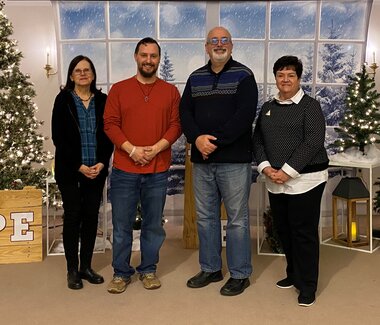 Hope Assembly of God Leadership Board
The board comprises of Pastor Randy Sabella, Mrs. Linda Thomas, Mrs. Joyce Spatafore and Mr. Steve Barber.